AR-15 Extended Fast Pull Takedown Pin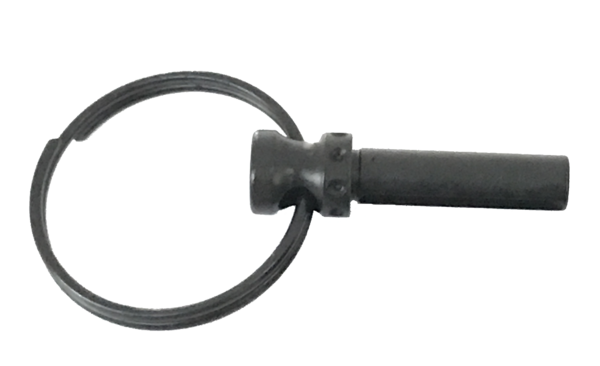 AR-15 Extended Fast Pull Takedown Pin
AR-15 Extended Takedown Pin
with Fast Pull Ring and Enhanced Easy Push feature
• Enhanced Easy Push feature machined .025" longer for you to push from the left side.
• Fast Pull Takedown Grip with Wide Bore Cross Hole for use with Fast Pull Ring or Paracord
• CNC Machined Steel
• Machined to Mil-Spec tolerances.
• Hardened Steel.
• Parkerized Finish.
• Made in USA to specifications by Torque Precision.
• Optional Add On Enhanced Easy Push Extended Speed Pull Grip Pivot Pin to match.
• The Pivot Pin does not have a cross hole to support a keyring.