CUSTOM MODIFIED MAGPUL® PMAG® 10 AR/M4 GEN M3™ 10 ROUND MAGAZINE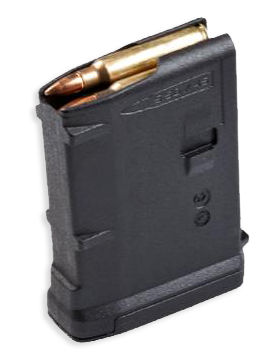 CUSTOM MODIFIED MAGPUL® PMAG® 10 AR/M4 GEN M3™ 10 ROUND MAGAZINE


---
Modified MAGPUL® PMAG® 10 AR/M4 GEN M3™ 5.56X45MM NATO [MAG559]
Modified to be compatible for use with the FC Hook.
Modification of this product requires us to open the retail package and Dremel out a tiny notch above the magazines catch port hole so that it will be compatible with your FC Hook. For more information about this GEN M3 modification, refer the Magazine Compatibility section on our
About FC Hook
webpage.
The Magpul® PMAG® is one of our preferred and recommended magazines for use with the FC Hook. Using a Magpul® PMAG® allows easy removal of the magazine's floor plate to help you clear a double feed failure.
• Compatibility:
AR15, M16, M4, HK®416, FN®, SCAR™, MK 16/16S, SA-30, M27 (IAR)