Premium AR15 Speed Pull Takedown Pin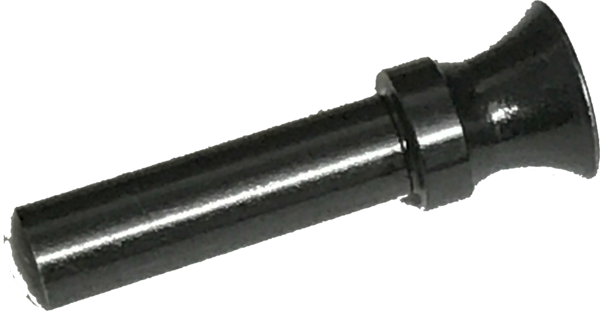 Premium AR15 Speed Pull Takedown Pin

This product is almost sold out. No backorders as we are 6-8 weeks out from doing a run of these. Check back in February!
PREMIUM AR-15 SPEED PULL TAKEDOWN PIN
WITH ENHANCED EASY PUSH FEATURE
• Our Best Selling Takedown Pin.
• Low Profile Ergonomic Speed Pull Handle.
• Enhanced Easy Push feature, machined to be .025" longer for you to push from the Left side.
• CNC Machined.
• 1440 Alloy Steel.
• Mil-Spec tolerances.
• Black Oxide Treated for a beautiful durable finish.
• Made in USA.
• Manufactured by Torque Precision.
We designed the Premium AR-15 Speed Pull Takedown Pin out of 'the mother of invention' because... we'll quite frankly... we didn't care for having either the grenade ring or the paracord flopping around on our hands.
This takedown pin is designed with a wide knob that you can grip securely with your thumb and index finger to pull the pin with a nice solid grip. It is also made little longer and rounded at the tip so that, if it fits your rifle too snug, you can push it with your left thumb to help push it through while your pulling it with your solid right hand grip.
This is the best Takedown Pin that we offer and it's our best selling Takedown Pin. It can be paired with a standard mil-spec Pivot Pin or a standard Extended Pivot Pin.